LEGO Star Wars: The Skywalker Saga
Released in April 2022, LEGO Star Wars: The Skywalker Saga is the most recent in a long line of LEGO Star Wars video games. Previous entries include LEGO Star Wars: The Video Game, LEGO Star Wars II: The Original Trilogy, LEGO Star Wars: The Complete Saga, LEGO Star Wars III: The Clone Wars, and LEGO Star Wars: The Force Awakens.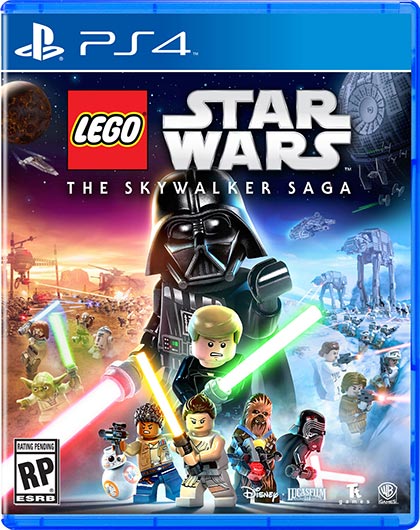 PlayStation 4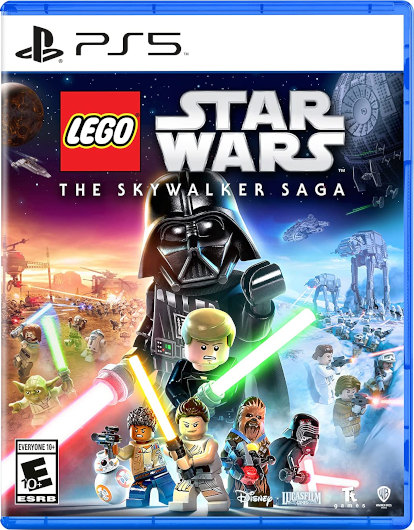 PlayStation 5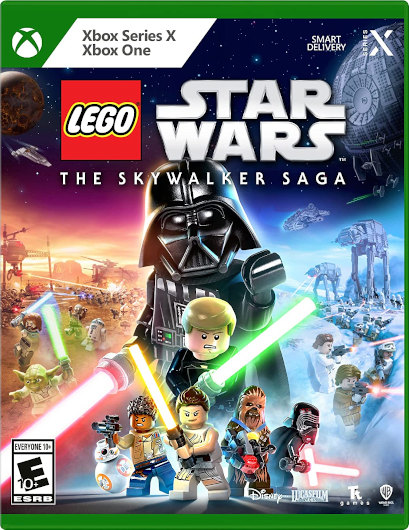 Xbox One
Xbox Series X|S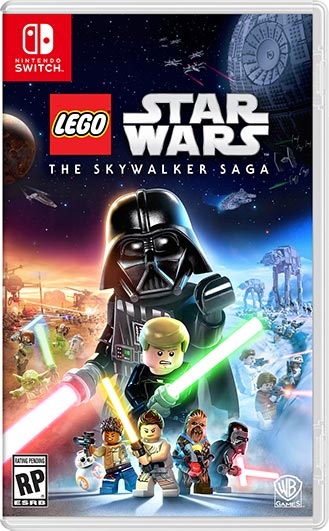 Switch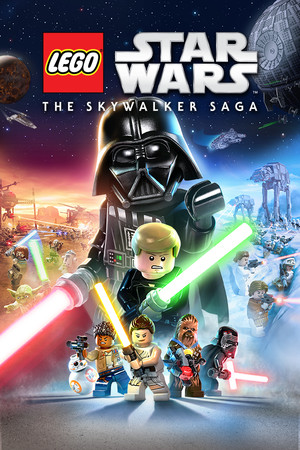 PC
Unlike The Complete Saga this is not a compilation of previous games, it is made up of entirely new content based on all nine main Star Wars movies and has hundreds of playable characters.
The galaxy is yours with LEGO Star Wars: The Skywalker saga! Play through all nine Star Wars saga films in a brand-new LEGO video game unlike any other. Experience fun-filled adventures, whimsical humour, and the freedom to fully immerse yourself in the Star Wars universe like never before.

For the first time ever in a LEGO video game, explore the galaxy your way as you fly to some of the saga's most legendary locales. You can start your journey with Star Wars: The Phantom Menace for some podracing on Tatooine. Or choose to launch right into Rey's adventures in Star Wars: The Rise of Skywalker.

Players have the freedom to seamlessly travel to any planet, in any order, at any time. With hundreds of characters and vehicles, players can dive into their favourite Star Wars moments in an all new way, complete with the hilarious LEGO brand of fun that's sure to delight players of all ages. Journey to a galaxy far, far away with LEGO Star Wars: The Skywalker Saga.
As the game is so recent my walkthrough is still a work in progress. At the moment it only covers the story levels for Episode I.